Technology for Learning
The Learning Technology Center supports and helps implement the Illinois State Board of Education K-12 initiatives. Teamwork is the combined efforts of the State Board of Education as it provides focus in delivering educational technology to schools. Its mission is to provide the technological resources to improve academic achievement and prepare students for the 21st century. Working in concert with multiple statewide partners, the LTC helps dispense uniform technology aid and assistance to each and every school district in the State of Illinois. The Learning Technology Centers also work in cooperation with the Regional Offices of Education, Intermediate Service Centers, higher education, special education and vocational education partners. The Illinois State Board of Education's E-Learning staff members support the LTC and their team. Their generous contributions and guidance have helped make the Learning Technology Centers a successful program.
ROE 12 is the home base of Mindy Fiscus of the Illinois Learning Technology Centers. She offers support and information to school districts with a focus on E-Rate and broadband access. Mindy is a member of many professional organizations, including the Illini Cloud. Contact Mindy for details about how she and her colleagues at the Illinois Learning Technology Centers can put their services to work for your district's students and staff.
Learn More About the LTCs
Visit the LTC Website

District Technology Plans - Guidance for School Administrators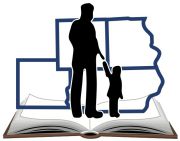 ROE 12 LTC Resident Staff
Mindy Fiscus
Digital Access Coordinator
Learning Technology Center of Illinois